Expressive
Each brushstroke
Is infused with emotions that cover the canvas in colours, values and contrasts, all telling a story -
Our story.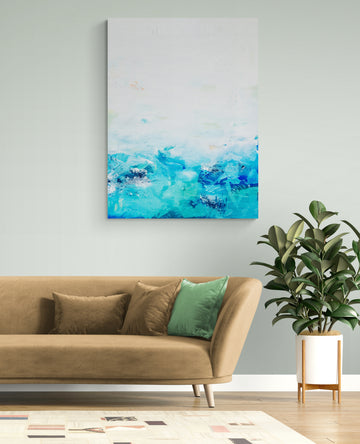 Shop the Collection
Large Paintings
Looking for a specific size? Find the perfect fit over your fireplace or mantle. Perhaps over the desk in your office. Or in the one spot you've been dying to fill. Let one of my pieces be your conversation starter and experience!
Fits that perfect little spot!
Statement Piece
Experience
My life as an Emerging Artist
Come and join me as I share the process, thoughts, lessons and journey, vlogging through it all!
What does a painting mean to you?
As an artist I express my heart and soul intuitively on the canvas in the hope that it deeply resonates with the collector, curator and viewer equally on an emotional, physical and spiritual level.
A painting to me is human connection.